Announcing the Launch of our New Website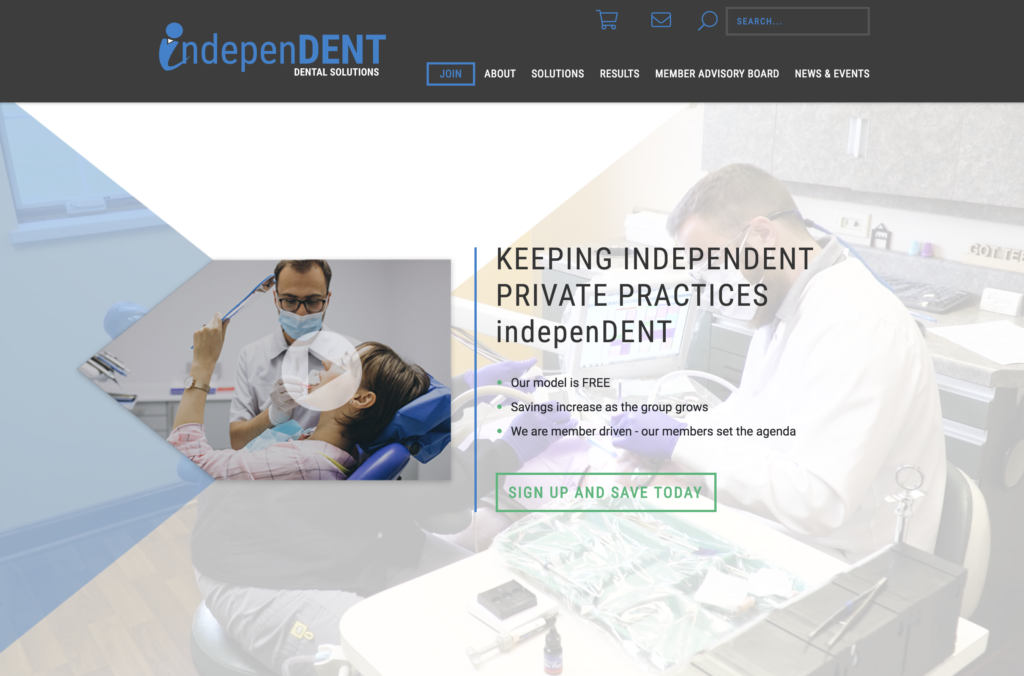 We're excited to announce that our new and refreshed website is live! As a start-up, we recognized the need to keep our co-workers, suppliers, clients, and the public informed of who we are, what we do, and how we can help! This new website is a great medium to aid us in showcasing all that encompasses IndepenDENT Solutions!
When we started the process of updating our website, we had the main goal in mind to strengthen the IndepenDENT Solutions brand, display our services and solutions better and provide users with an improved experience. We worked closely with Stellar Blue Technologies, a Fox Valley, WI digital marketing firm, to design, create, and bring our vision to life.
The updated site includes changes to navigation, with a better user experience for both mobile and desktop versions. We've also improved the structure, so you'll more easily be able to locate what you're looking for! We have also created a host of new graphics, design features, and multimedia additions to help improve the look and feel of our site and our message! There's a whole host of smaller but important changes too.
We're especially proud of these new features:
Member Advisory Board Page: This page proudly displays the current members of our advisory board, displaying photos, business names, and why each member chose to participate with us.
Member Map: We added a Member Map to our About Us page, which displays the locations of our members across the United States! As of this writing, we currently have 150 members and 14 states coast to coast.
New Multimedia features: If a picture can speak a thousand words, just imagine what a high-quality video can do! Take a look at the great video featured on our new Results page – just one of the many design changes we've made. You'll hear from our member's first hand about what makes IndepenDENT Solutions a special group.
We hope you like the changes, and if you have any feedback, please let us contact us at: [email protected]